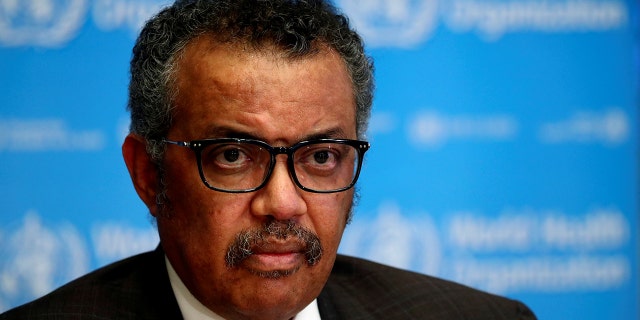 The World Health Organization has pledged to correct multiple "unintentional mistakes" uncovered in its joint report with China regarding the origins of COVID-19, according to a new report.
The alleged errors cast doubt on the accuracy of the report, and questions abound as to how the errors were made and whether other inaccuracies were omitted.
The Washington Post reported that the WHO said it would correct several errors found in the report released months ago, including "changing the virus sequence identifiers associated with three of the first 13 patients listed in a table of the report and will specify that the first family the cluster was not linked to the Huanan seafood market in Wuhan. "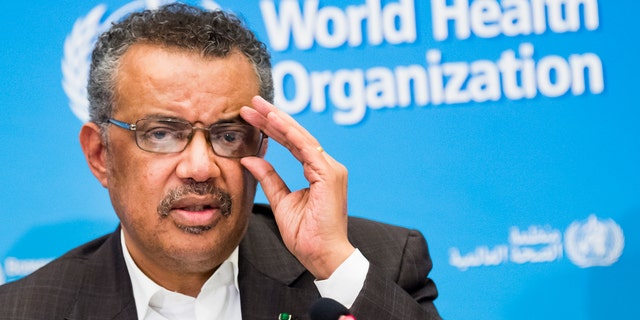 CHINA RESURFACES THE FALSE THEORY OF COVID-19 LINKED TO FORT DETRICK
A map in the report also appears to show the first known case of coronavirus found in an individual who lived across the Yangtze River from where the Wuhan government claimed the person was residing when they fell ill on December 8, 2019. .
WHO spokesman Tarik Jasarevic told the outlet that the "editing errors" did not affect "the data analysis process, nor the conclusions" of the report. Jasarevic also dismissed concerns over reporting the accuracy of the whereabouts of the first known patient, writing in an email that "the current first known patient is likely not the first case."
It is not known how the errors were discovered, who made the errors and if there are any other errors in the report. The WHO did not immediately respond to Fox News' request for comment.
CLICK HERE TO GET THE FOX NEWS APP
Also on Thursday, WHO Director-General Tedros Adhanom Ghebreyesus revealed that the international team that visited China earlier this year to investigate the origins of the virus had struggled to access raw data from the Chinese government.
The WHO chief told reporters that the Geneva-based UN health agency "is actually asking China to be transparent, open and to cooperate, especially on the information, the raw data that we asked at the start of the pandemic ".
FORMER CDC DIRECTOR REDFIELD ON WHY HE BELIEVES COVID-19 EMERGED FROM THE LAB, WHICH "COMPROMISED"
Tedros also admitted that his own organization was too quick to dismiss the theory that COVID-19 was leaked in a Chinese government lab, after the agency said in a March report that the theory of the leak of laboratory was "extremely unlikely". He said there had been a "premature push" to dismiss the theory.
"I myself was a lab technician, I am an immunologist and I worked in the lab, and lab accidents do happen," Tedros said. "It's usual."
The Associated Press contributed to this report.
You Can Read Also