WASHINGTON – The Biden administration is taking the first steps to demand that nearly all foreign visitors to the United States be vaccinated against the coronavirus, a White House official said on Wednesday.
The requirement would come as part of the administration's phased approach to relaxing travel restrictions for foreign citizens in the country. No timeline has yet been determined, as interagency working groups are studying how and when to transition safely to the resumption of normal travel.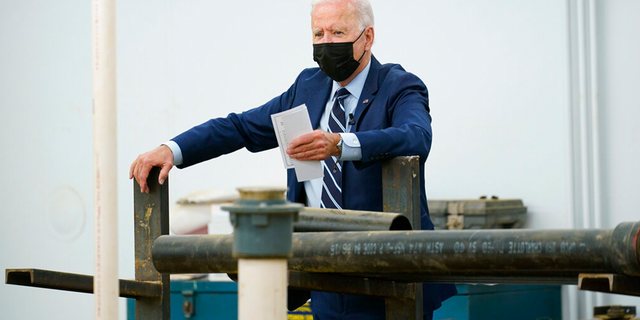 Ultimately, all foreign citizens entering the country, with a few exceptions, should be vaccinated against COVID-19 to enter the United States.
The official spoke on condition of anonymity to get an overview of the policy being developed.
ACTING MAYOR OF BOSTON USES SLAVERY AND TRUMP TO REDUCE QUESTIONS ON VACCINE PASSPORTS
The Biden administration has kept travel restrictions in place that have dramatically reduced international travel to the United States, citing the spread of the delta variant of the virus. Under the rules, non-U.S. Residents who have visited China, the European Schengen area, the UK, Ireland, Brazil, South Africa and India within the previous 14 days are not allowed to enter the United States.
All travelers to the United States, regardless of their vaccination status, are required to show proof of a negative COVID-19 test taken within three days of air travel to the country.
CLICK HERE TO GET THE FOX NEWS APP
The Biden administration has come under pressure to lift some restrictions from affected allies, the airline industry and families who have been separated from loved ones by the rules. Many have complained that travel restrictions do not reflect the current virus situation – especially as the number of cases in the United States is worse than in many banned countries.
You Can Read Also