The lives of thousands of Afghan interpreters are on the line as districts of this unstable country continue to fall to the Taliban amid the withdrawal of US troops.
Unconfident that the US government will keep its promise to these heroes on the ground, some have started to look for other ways to keep them safe.
Greg Adams, a former US Army Special Forces Green Beret, has decided to take matters into his own hands after years of abandonment by the State Department's Special Immigrant Visa (SIV) program.
He launched a GoFundMe page to raise funds for the immediate evacuation of his former interpreter and the man's wife from Afghanistan. So far, more than $ 28,500 has been donated since the fund was launched in June.
Adams worked closely with Moneer, the Afghan civilian, in 2009 and 2010.
"Moneer has been instrumental in everything we've done." Greg Adams told Fox News. "He is someone who was a trusted advisor to me and who was linked to the decision making every day."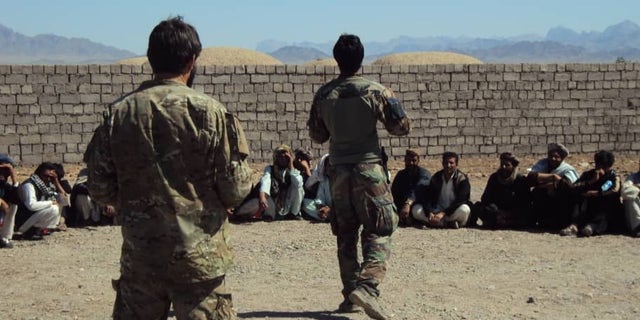 THE AMERICAN COMMANDER IN AFGHANISTAN LEAVES THE POST
As Adams described on the GoFundMe page, Moneer has grown up in the Special Operations Forces since the age of 18 and has served with Special Forces Teams, Rangers, and Navy SEALs.
"His efforts have kept America's elite servicemen alive on hundreds of dangerous missions and resulted in adversaries behind bars and more stable communities." Adams wrote. "He deeply shares our values ​​and our sense of integrity."
Matthew "Griff" Griffin, a former Army Ranger who graduated from West Point with Adams in 2001, joined the initiative to get Moneer, with whom he also worked, out of Afghanistan.
"Guys like Moneer, who have been in more fights than 95% of the veterans – he's served our country to over 99% of our people, and he can't get his papers through," Griffin told Fox. News.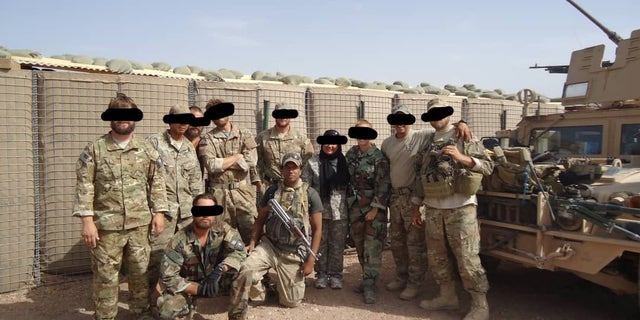 Adams has supported Moneer in his SIV process for over a decade to no avail.
"I was confident there was a system in place in 2010 when I wrote his letter of recommendation, and then what you see over time is there's a whole lot of red tape in it. a deeply flawed system, "Adams said.
"In my case, no one really asked me if Moneer is someone I would trust – which I have over and over again – with my life," he noted. "Griff did the same. And we don't really count in that process at all."
Although the State Department claims thousands of visas are under review, neither Adams, Griffin, nor Moneer have heard anything to confirm this and the Department has yet to provide information. additional, including a list of names.
"Right now, trying to fix the program, it's not going to happen. What we need to do is get these people out and solve the paperwork later," Adams urged.
After several rejected SIV requests and appeals, Special Ops veterans got to work on a Plan B for their trusted ally.
On July 6, Moneer and his wife were evacuated from Afghanistan to an undisclosed third country on a 30-day visa. Here they will visit foreign embassies and consulates in the hope of continuing their visa process and getting a more permanent solution.
President Biden on Thursday addressed the security concerns of these Afghan allies while discussing the end of US military operations in Afghanistan.
"Our message to these women and men is clear," Biden said. "There is a home for you in the United States if you wish. We will be by your side, just as you stood with us."
When asked why Afghan translators could not be evacuated to the United States to wait for their visas to be processed – like some immigrants at the southern border of the United States – Biden replied: "Because the law does not not allow that to happen. "
CLICK HERE TO GET THE FOX NEWS APP
"I think what we see is a lot of talk about the issue and very rarely does the talk turn into big plans, and it's very rare that big projects turn into well executed operations," Griffin observed.
"If we look at past performance as an indicator of future performance, I think the United States government is going to grope just as hard," he continued. "I believe the government will just believe the American people will forget about it and take the next big step."
"This is a major national security problem," Griffin warned. "We will bring our foreign policy to our knees for the next 20 years if we do not keep this simple promise that is within our grasp."
"If that's not who we are, that's what we want to be. The country that will follow this," Adams said. "This is our opportunity. It is in front of us on a silver platter."
You Can Read Also