[ad_1]

In a series of hangars at the edge of a Texas airfield sits the training facility that set the national standard for how US police treat active gunmen.
It is barely a hundred miles from Uvalde, where 19 students and two teachers were shot dead in their school tuesday.
Police's admission that they were wrong as the shooting unfolded, that they should have confronted the shooter sooner, raised the specter that lives could have been saved.
Uvalde police say they were properly trained, but it is clear something went wrong as minutes ticked by with gunman Salvador Ramos inside the school.
The Advanced Law Enforcement Rapid Response Training (ALERT) center near San Marcos, Texas has trained 130,000 law enforcement and firefighters nationwide in "dynamic force-versus-scenario-based" courses. strength". It's the FBI's training of choice.
They have watched the events in Uvalde in horror and believe the flaws in the police response have been exposed.
Assistant director John Curnutt said: "I understand why it was difficult for them to be put in the situation they were put in, but I understand that we know enough about these incidents that we should train for stuff. like that."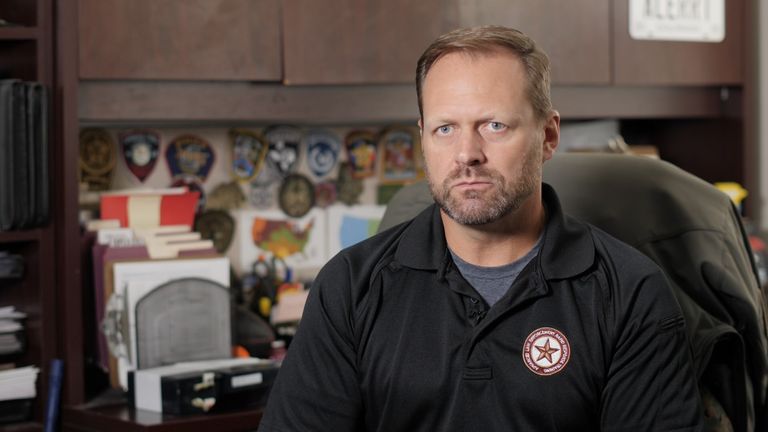 An 18-year veteran of SWAT teams, Mr. Curnutt has been in this situation himself.
"Plan A doesn't work? What's plan B, C, D? We have to have those capabilities, that's what's required of us.
"Winston Churchill once said, 'Sometimes doing your best is not enough. Sometimes you have to do what is necessary'."
In Uvalde on Tuesday, he said, law enforcement showed shortcomings in leadership, equipment, mindset and application of the training they would have undergone.
"Each of these events is a watershed moment for us. Each of them breaks our hearts and eats at our souls a little each time.
"We want to make sure that, if we can't prevent them, we will certainly respond to them to the best of our abilities."
It's a sad fact of American life that for years schools have been required to conduct active fire drills, teaching the youngest children how to deal with the most dire situations.
Staff at the ALERRT center did an exercise on how to confront a gunman in a mock classroom.
Read more:
Full timeline of the police response to the massacre
'We knew he was a freak': Texas shooter had sinister social media nickname
'Bad decision' not to storm classroom where shooter was locked up, official admits
It was chilling to be in that room as he shouted threats and fired blanks with an assault weapon before being shot by responding officers.
Everyone there recognized that it's easier to get it right in a practice scenario, much harder to do it against automatic fire in the heat of battle.
But Mr Curnutt said whatever the risks, that's the job.
"These kids deserved better. These kids deserved everything we could give them."
[ad_2]
You Can Read Also