[ad_1]

The untimely demise of Sidhu Moose Wala has left a void in millions of hearts. It's been weeks now, and still, his fans to this day are knocking on his door, meeting his parents and paying their respects. Although Sidhu Moose Wala's parents were beyond warm to everyone, in the midst of it all, they didn't have a single moment for themselves. Therefore, taking to social media, Sidhu Moose Wala's team asked all their fans to please give the late singer's family time to process their loss.
They shared a note on his social media account where they urged fans to only visit Sidhu's parents on Sunday so they too can have a moment to themselves. The note read, "To anyone wishing to meet Sidhu's parents, please visit them on Sundays only."
"They need to rest and take time alone to process this loss," he explained.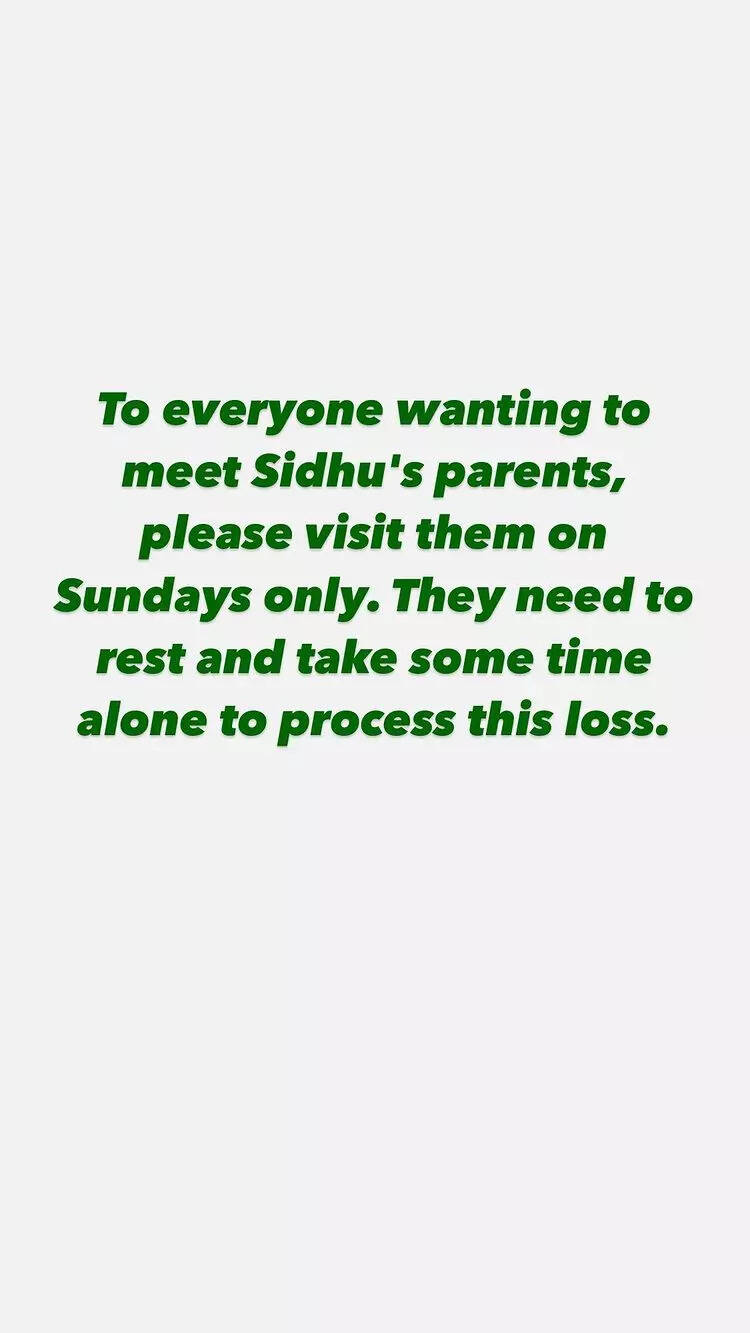 Punjabi singer-actor Sidhu Moose Wala's impact on people cannot be expressed in words. When he passed away, during his final rites, thousands were in attendance, and on his bhog, fans from every nook and cranny visited him. In fact, international artists like Drake and others have also paid tribute to the late singer.

[ad_2]
You Can Read Also