Sharon Osbourne opens up about her future on "The Talk" and the heated exchange that led to the show's extended hiatus.
The talk show, which sees Osbourne, Amanda Kloots, Sheryl Underwood, Carrie Ann Inaba and Elaine Welteroth as co-hosts, will not return until next Tuesday, a CBS spokesperson confirmed to Fox News.
This is the result of an exchange that took place between Osbourne and Underwood on March 10 over Piers Morgan, whom Osbourne backed following his controversial comments about Meghan Markle. Osbourne later apologized with a lengthy social media statement to "anyone of color I have offended and / or anyone who feels confused or disappointed with what I said".
Osbourne explains in a new interview with Entertainment Tonight why the discussion has become as tense as she is.
" THE TALK'S HIATUS EXTENDED TO 'REVIEW' EVENTS FOLLOWING THE GROWTH OF THE SCANDAL SHARON OSBOURNE
For starters, Osbourne claims she was not prepared enough for the discussion in advance by the producers and showrunners. Instead, she believes her co-hosts were given "written questions" as she was asked to discuss her support for Morgan just eight minutes before the recording began.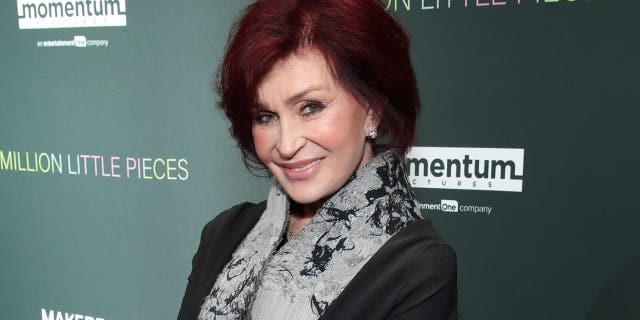 "Sheryl turns and asks me that question and… she was reading it on a card. It wasn't on my cards. And then Elaine. [Welteroth]is reading his questions and I say to myself: "I have been installed". They prepare me. My anger was like, I can't believe this, I'm your sacrificial lamb, "Osbourne recalls.
In addition to his previous support for Morgan – who stepped down from his role as co-host of "Good Morning Britain" following a debate he engaged in on the UK show – Osbourne was specifically the victim of retaliation for telling Underwood: cry because if anyone's gonna cry, it should be me. "
" THE TALK " ON HIATUS FOLLOWING PIERS MORGAN'S DEFENSE BY SHARON OSBOURNE
Osbourne says she understands she was wrong to say this to Underwood, noting that her co-host "was in as much pain and probably scared as I was."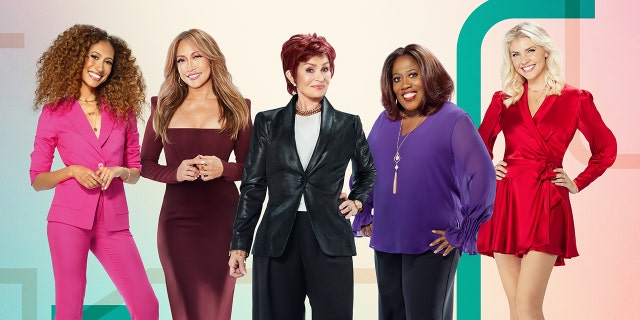 "I recognize what I did," Osbourne said. "I can't help but admit it. I said what I said. I'm too personal with Sheryl. I should never have said stop her tears. She was in pain like I was in pain.
Osbourne continued, "I love Sheryl, I apologized to Sheryl, she hasn't come back and I can understand. Sheryl needs her time."
The beleaguered co-host added that she wasn't sure if she wanted to return to "The Talk" after the March 10 episode, as it's hard to say if it's too late for a resolution.
"I wish we could go on and have a calm adult conversation and make it happen, but I'm not sure if we can," Osbourne explained. "I don't know if it got past that. Would love to but not sure if I even want to go back. … I don't know if I'm wanted there.
PIERS MORGAN SUPPORTED BY SHARON OSBOURNE AFTER LEAVING THE " GMB " SET, EXIT OF THE SHOW: " I AM WITH YOU "
As for claims that Osbourne is "racist", she insists that is not the case. She also discusses the importance of having another on-air discussion about how younger generations can help people her age understand where they are coming from. She specifically says it's something her Welteroth co-host can help.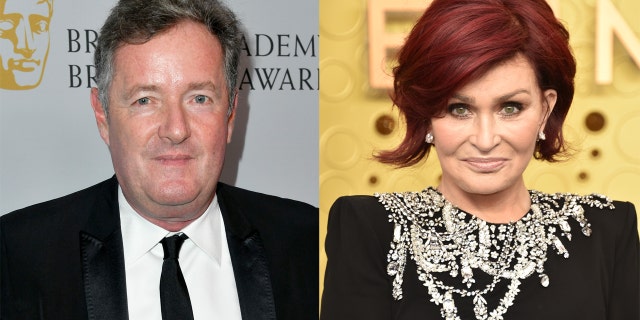 "I really want to listen to young people," Osbourne said. "Do I have my finger on the pulse of what's going on, with the situation of black people in this country? No … The ins and outs of how the younger generation is feeling right now, I have not the finger on it Elaine is doing it and Elaine really wants to make things better and have a conversation that results from it that will help other people and probably people my age who would help them as well. "
"I'm not a racist and if you can't try your friend who happens to be black does that make me racist because I said certain things to my friend but said them on camera? " she asked.
SHARON OSBOURNE GETS OUT FOR PIERS MORGAN DEFENSE DURING MEGHAN MARKLE DEBATE
Whether or not she returns, Osbourne said she would "continue to apologize" to Underwood.
"I have nothing but respect and so much affection for Sheryl. I don't want to hurt her, "she said.
And looking back, Osbourne explained that she not only let Underwood down to "lose my temper", but that she "let me down."
Meanwhile, Underwood opened up about the situation on her podcast, Sheryl Underwood Radio, last week.
CLICK HERE TO SUBSCRIBE TO OUR ENTERTAINMENT NEWSLETTER
"I really didn't know it was jumping. I thought we were having a conversation like we normally do. But then I got the feeling that, wait a minute, that's not what it usually is." , Underwood said, according to ET. "I also had another feeling of, OK, Sheryl, it's time for you to take the leadership position… it's time for you to show what you're made of, and in a personal way. No matter what anyone says about you, I can show you something better than what I can tell you. "
Underwood added that she still "loves" Osbourne. She also said that she "fell in love" with the two new co-hosts, Welteroth and Kloots.
CLICK HERE TO GET THE FOX NEWS APP
"Sharon Osbourne is my friend. But the one thing I kept thinking about was that I love this 'Talk' family," she continued.
You Can Read Also