The mayor of London says Donald Trump's tenure as US president has led to a significant increase in racial abuse against him.
During a five-day trade mission to the United States, Sadiq Khan told Stanford University in San Francisco "during these four years that he was president, it led me to have police protection and many racial abuses".
He added Mr. Trump's temporary and permanent ban from Twitter resulted in a substantial drop in such abuses.
Mr Trump first criticized Mr Khan, who was the first Muslim to be elected mayor of a major Western city, for his response to the London Bridge terrorist attacks in 2017.
During his visit to the UK in 2019, the later former US President called the London leader a 'stone cold loser' who had failed to manage crime rates in the capital.
It comes as Elon Musk, the world's richest man, said he would overturn Donald Trump's 'insane' ban of the platform as part of plans to make permanent account suspensions a "rare thing" and to support greater freedom of speech.
This prompted warnings that hundreds of profiles belonging to the "worst" trolls previously banned from the site could return.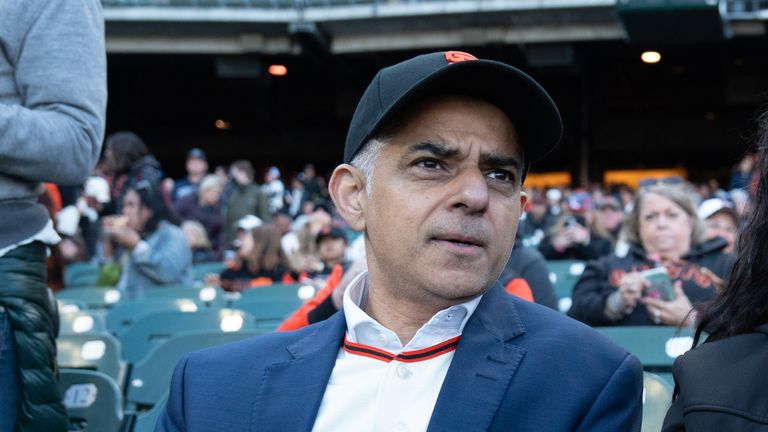 The boss of Tesla recently reached a deal to buy Twitter for £34.5 billion ($44 billion) and its takeover deal is expected to be finalized later this year.
Mr Khan used his appearance at the Stanford Speakers Bureau to advise Mr Musk on the former president's return to the platform.
Follow the daily podcast on Apple Podcasts, Google Podcasts, Spotify, Spreaker
He told the students, "If it's true that Donald Trump is using Twitter responsibly, I think that's fine.
"If he breaks the rules there have to be consequences and we can't afford a situation where people think social media is where people behave irresponsibly, where you see an increase not only racism, sexism and misogyny, but also division.
"I hope Elon Musk, now that he's in charge of Twitter, understands that."
You Can Read Also