[ad_1]

NEW DELHI: As Rajya Sabha results reveal divisiveness and lack of cohesion among opposition parties, West Bengal Chief Minister Mamata Banerjee contacted her counterparts and other leaders on Saturday to attend a meeting in Delhi on June 15 to discuss the upcoming presidential elections. , which are scheduled for July 18.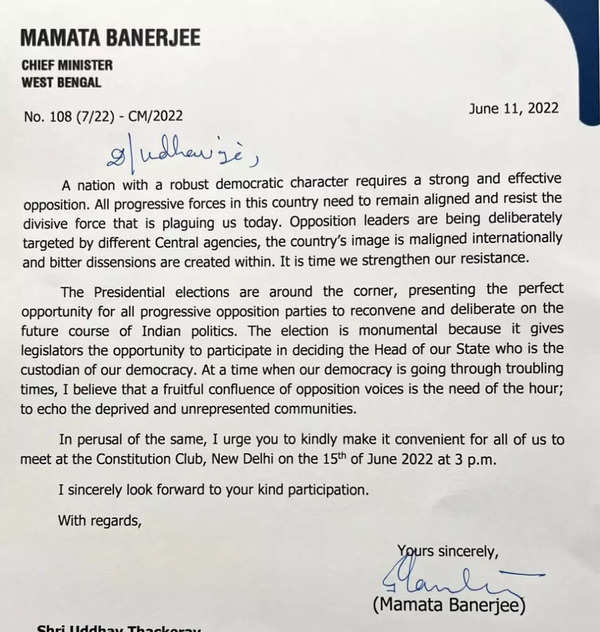 The results of the Rajya Sabha elections have boosted the morale of the ruling National Democratic Alliance.
Rajya Sabha polls for 57 seats were held in 15 states. While 41 members in 11 states were elected unopposed, elections were held on Friday for 16 seats in four states due to the presence of more candidates than vacancies in each of those states.
The BJP managed to retain 22 of the 24 Rajya Sabha seats it held in the biennial elections and also secured victory for an independent, underscoring its appeal among unaffiliated lawmakers and disgruntled camp lawmakers. opposition.
The BJP's better than expected show has once again shed light on the divisiveness and lack of cohesion in Maharashtra's opposition ranks in Karnataka and Haryana.
The party's bet to force a contest in those states other than Rajasthan by backing independents or fielding its own candidates to benefit from the division in the ranks of its rivals paid off as it won an additional seat each in all states except Rajasthan.
(With agency contributions)


[ad_2]
You Can Read Also