Actress Patricia Heaton shared a video on Saturday with news about reaching a personal milestone. The star told her more than 400,000 Twitter followers that she was celebrating three years of "alcohol liberation."
"July is when we celebrate the freedom of our country. Let's also celebrate three years of no alcohol for me," the "Everybody Loves Raymond" actress said in one video – while sweating during of a 3.5 mile hike.
"So, I just wanted to share this with you. And send me a message if any of you are considering doing it, any of you is doing it now and needs some encouragement or whatever. whatever. Have a nice day. "
Heaton, 63, has focused on his health and fitness in recent years, including trying to swim 50 laps four to five times a week. She was also on a low-carb, high-fat diet, she told Parade magazine last year.
The Ohio native explained that she decided to quit alcohol in 2018 because she found she was starting to enjoy it a bit too much.
PATRICIA HEATON SAYS HER FOUR SONS STILL NOT WATCH "EVERYBODY LOVES RAYMOND"
"I miss it terribly, but at the end of the day I feel better," she told the magazine. "I noticed I looked forward to cocktails every night. And if I happened to go to lunch, I could have a glass of wine or Prosecco."
She said statistics show that women who drink moderately in their 30s and 40s can sometimes fall into alcoholism as they age.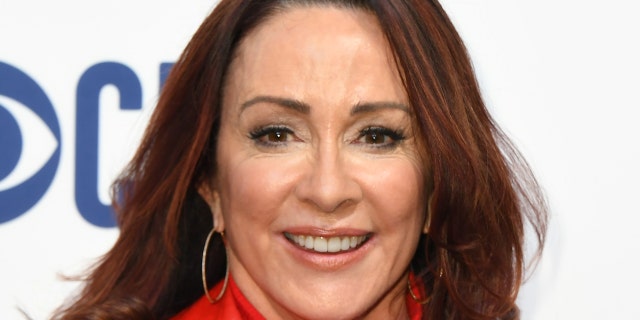 "I think it's something about your kids leaving home and the things that anchor you are not there anymore," she said at the time. "You're a bit at sea, so you take the bottle to ease the uncertainty. I kinda felt that with myself.… I stopped. [drinking], and my life has improved dramatically. My kids are in their mid-twenties and I'll probably be in my 70s when I have grandchildren. I want to be healthy for them. "
Heaton also published a book last year called "Our Second Act: Inspiring Stories of Reinvention", in which she wrote about taking more time for herself and her passions as an empty nesting girl. Heaton's husband is British actor and director David Hunt.
CLICK HERE TO GET THE FOX NEWS APP
She also recently starred in the short-lived "Carol's Second Act" series, about a mother chasing her dream of becoming a doctor. The show ran from 2019 to 2020.
Prior to that, she played the hilarious wives of Frankie Heck in "The Middle" from 2009-2018 and Debra Barone in "Everybody Loves Raymond" from 1996-2005.
You Can Read Also