[ad_1]

Kangana Ranaut's new movie Dhaakad seems to have found an unlikely but much-loved fan overseas and the actress couldn't contain her excitement about it. The trailer for Dhaakad was released on April 29 and featured Kangana as Agent Agni, assigned by his boss to investigate human trafficking in connection with a mining company.
The trailer was praised for its slick visual treatment and high-octane stunts. Kangana's lively looks have also made a lasting impression on fans. But American author Chris Gore was able to steer appreciation in a whole new direction. Taking to Twitter, Gore shared a link to the Dhaakad trailer and added a message that read, "This is what the Black Widow movie should have been. #DhaakadTrailer #Dhaakad."
This direct comparison between Dhaakad and Scarlett Johansson's Black Widow caught the attention of Kangana and fans alike. Kangana shared the tweet on her Instagram profile and she captioned the adulation, "I said Indians sab mein best hain."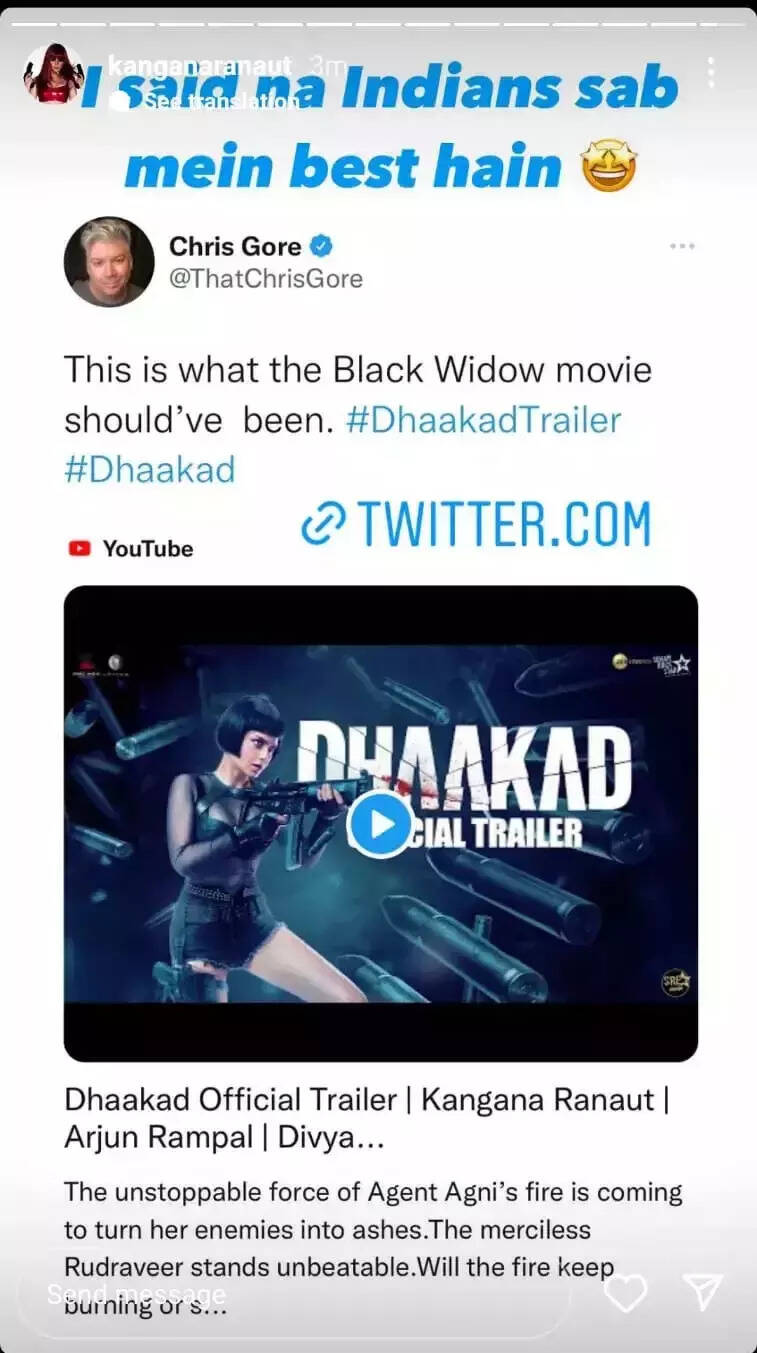 Chris Gore in a US-based writer, filmmaker and producer. And a few hours later, he also shared an update on his appreciation tweet, where he shared an article linking his tweet to Kangana's movie and he wrote the message: "My tweets are now apparently news. Kangana Ranaut is the real deal. #Dhaakad #KanganaRanaut https://t.co/r4wgynjpEr"
Dhaakad is directed by Razneesh Ghai and stars Arjun Rampal, Divya Dutta and Saswata Chatterjee in lead roles.
[ad_2]
You Can Read Also