[ad_1]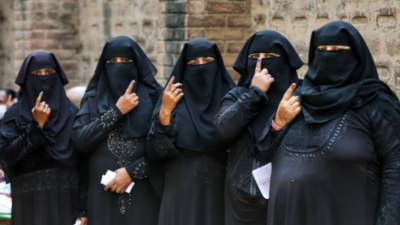 NEW DELHI: The Electoral Commission will publish the finalized electoral rolls of Jammu and Kashmir on October 31, the first electoral roll in the Union Territory after assembly seat boundaries were redrawn in the election exercise. delimitation.
In a letter to the Chief Electoral Officer of Jammu and Kashmir, the polling committee gave a timetable to carry out various activities before the final release of voter lists on October 31.
Officials said the voters list would continue to be updated as there are now four deadlines within a year when those who are 18 can register as voters.
Previously, those who turned 18 on or before the first day of the year could apply to become a voter on January 1. Now those who turn 18 on January 1, April 1, July 1 and October 1 can apply to become voters.
In accordance with current policy, the revision of the voters lists with reference to January 1 of the coming year as the qualification date is carried out later in the part of each year in all States and Union Territories so that the final publication of the electoral lists can be carried out. the first week of January of the following year.
However, due to various reasons, the annual voter roll review could not be undertaken in Jammu and Kashmir after the 2019 special summary review.
In the meantime, a redistricting exercise in UT was underway and the segments finally delineated were notified by the Boundaries Commission on May 5 of this year.
As voter roll revision has not been carried out for three years in Jammu and Kashmir, new eligible voters have not been able to get registered to vote, the letter notes.
"…in order to update the electoral lists on the basis of the newly delimited constituencies, so that all newly eligible young voters can have the opportunity to register, the exercise of the special summary revision with reference to the next qualification date is required to be undertaken without further delay," the letter reads.
The revision of the electoral lists shall be carried out before the holding of the first assembly election in the territory of the Union of Jammu and Kashmir.
Triggering the process of holding assembly polls in Jammu and Kashmir, the Electoral Commission had earlier this month launched the revision of voter lists following the delimitation exercise in the Union Territory and the draft lists will be prepared by August 31.
According to the schedule, the draft integrated electoral list will be published on September 1. The whole month of September has been set aside for the filing of claims and oppositions which must be dealt with by October 15th.
FOLLOW US ON SOCIAL NETWORKS
FacebookTwitterinstagramKOO APPYOUTUBE


[ad_2]
You Can Read Also