A Dutch court on Tuesday convicted a young man and a teenager of arson for torching a coronavirus testing site during violent protests in January that followed the introduction of a nationwide curfew to curb cases of COVID-19.
The court sentenced the 21-year-old to one year in prison, half of which was suspended, and sentenced the 16-year-old to 180 days of juvenile detention, including 131 days suspended. The teenager was also ordered to perform 120 hours of unpaid work.
The court said the couple broke into the compound of the test site in a fishing village near the port of Urk on January 23 and the teenager set a trash can on fire using a face mask on fire.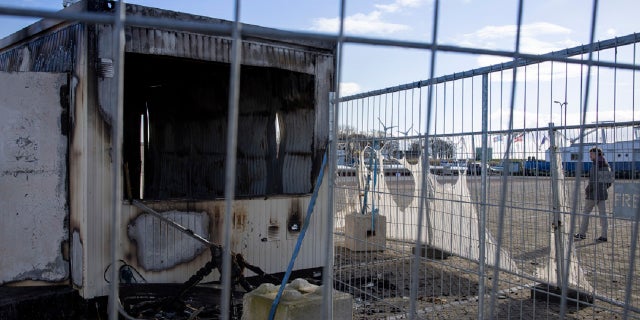 INDIA'S COVID DEATH NUMBER COULD BE IN THE MILLIONS
The two then stacked more material on the fire with flammable disinfectant. The test site was destroyed in the ensuing fire.
Both "are guilty of a serious criminal offense," the court said in a statement. "Beyond that, the destruction of the test site meant corona testing at Urk was impossible for a while."
Both should serve the suspended parties of their sentences if they commit another crime.
The vast majority of the Dutch have accepted and respected the curfew and other lockdown measures that the Dutch government has since mostly lifted. But a noisy minority protested, sometimes violently, against the restrictions.
CLICK HERE TO GET THE FOX NEWS APP
On Monday, a court in the south-eastern Netherlands found two men guilty of damaging another coronavirus testing and treatment center in November by setting off powerful fireworks.
A 26-year-old man was sentenced to 120 days imprisonment, 109 of which was suspended, and a 22-year-old man was sentenced to 120 days of juvenile detention, 110 of which was suspended.
You Can Read Also